As 2022 comes to a close, I reflect on the highlights of a massive year of travel and discovery – both of carnivorous plants and of myself. At the beginning of the year, I left Melbourne – Australia's biggest inside joke – after two tumultuous pandemic years to embark on a (hopefully not) once-in-a-lifetime expedition to the remote tropics of Cape York.
Reaching Cape York was a physical challenge in that there was a reasonable chance my Forester could have been wrecked by the notoriously corrugated roads of the Peninsula. The risks and unknowns of unplanned travel – crossing creeks, getting petrol and finding a place to sleep – were also a mental challenge. Yet the rewards of finding rare carnivorous plants and studying their ecology brought genuine happiness and strengthened my resolve to face these challenges.
Finding Nepenthes in the northernmost swamps of Cape York was the most emphatic of the many highlights of the trip. I spent days in traditional exploration hiking into crocodile-infested floodplains to examine each of the four described Australian tropical pitcher plants and understand their evolutionary relationships. This solidified my value in fieldwork, yet somewhat disillusioned me towards the study of traditional taxonomy which I still view as arbitrary (at least for Nepenthes).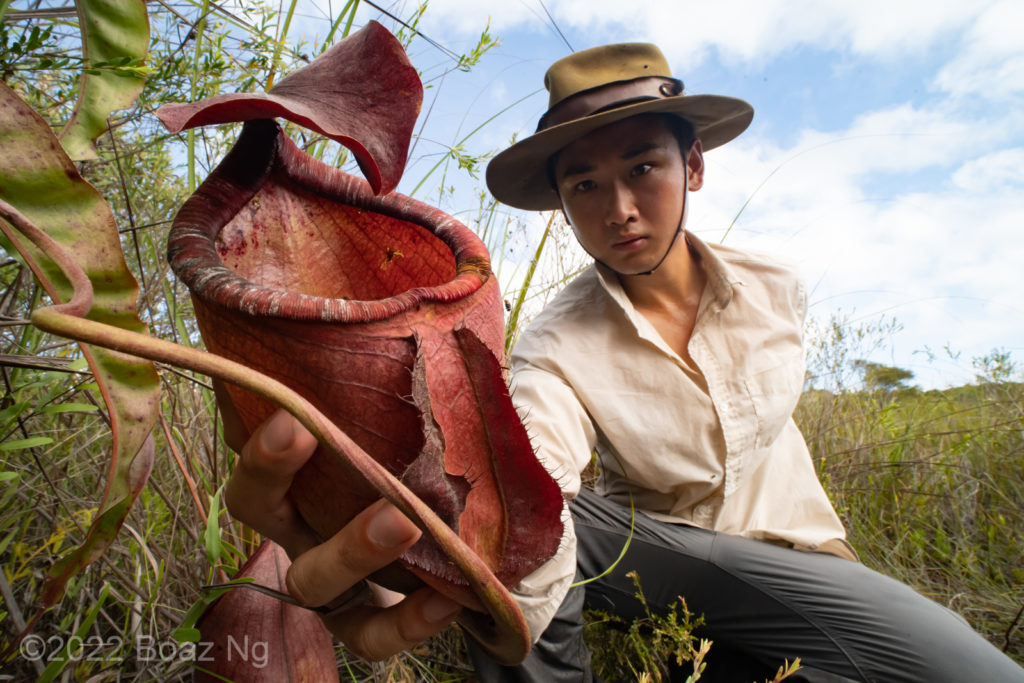 Further south in the Daintree Rainforest, I was successful in finally locating Drosera prolifera. It was an exhilarating experience bush-bashing through the ostensibly hazardous wilderness to find this one of my favourite sundew species. As cool as the plants were, it was the surrounding landscape that left the biggest impression – think crystal-clear waterholes set amongst cascades between the steep valleys of an ancient rainforest. Searching for carnivorous plants has always bought me to the most amazing places and this absolutely proved it.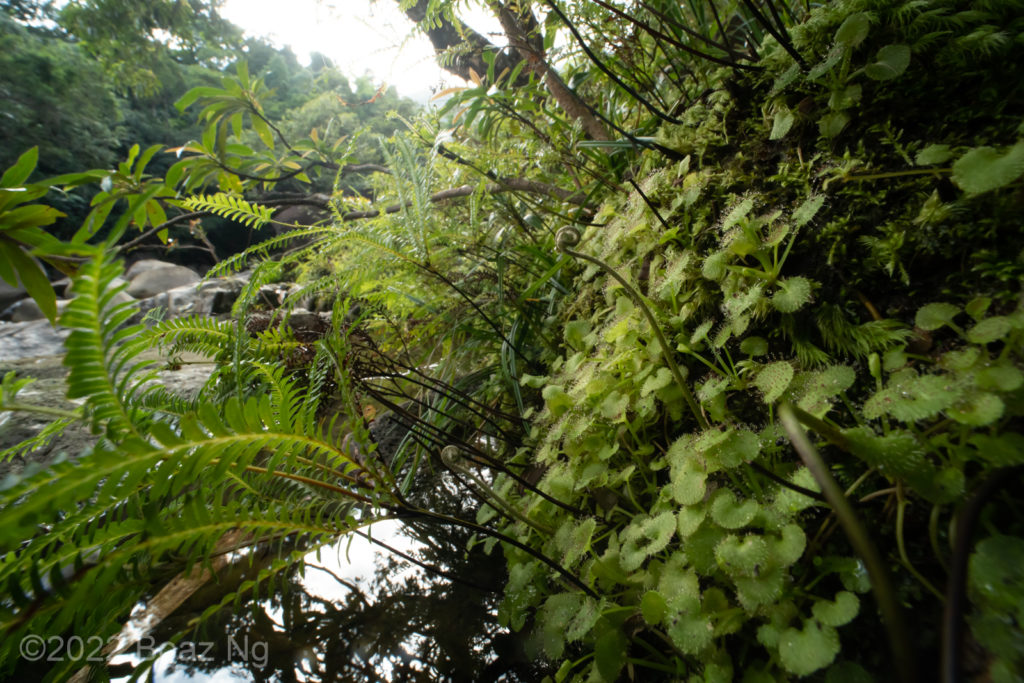 After close to three months on the road, I got back to Sydney but alas I was not yet ready to rejoin society. With whispers of an excellent season in Western Australia and a long list of species I had not yet documented there, I literally drove across a continent to extend my year of escape. Yes, there were moments of 'what am I doing?' after the fourth straight day of driving through the Australian wasteland (read: South Australia) but these thoughts dissolved as I crossed the Nullarbor Plain and carnivorous-plant-expedition-mode kicked in one again.
One loose end I wanted to tie up was the ecology of Cephalotus follicularis – on my previous trip I had only developed an elementary understanding of the elusive species. So I viewed it as a personal achievement when I purposefully found this MASSIVE clump of Cephs. With each new site I learned a bit more about its ecology and it wasn't long before I could basically find plants with 80% or something accuracy.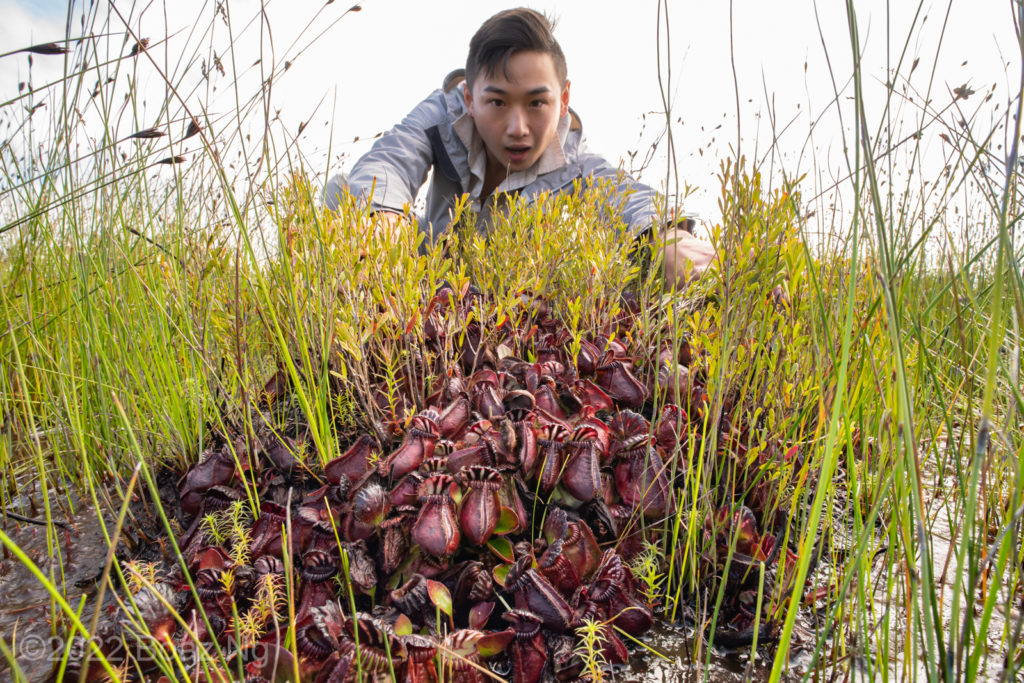 The last highlight was a stunning granite outcrop in the Perth Hills that was covered with literally thousands of Utricularia petertaylorii, U. multifida, Drosera gigantea and D. menziesii. The field actually glowed in lustrous shades of gold, red, purple and pink as the sun dipped lower into the late afternoon. My threshold for natural beauty is high but I'm continually comforted when I encounter these awe-inspiring scenes during my travels that humble any cynical views of the world.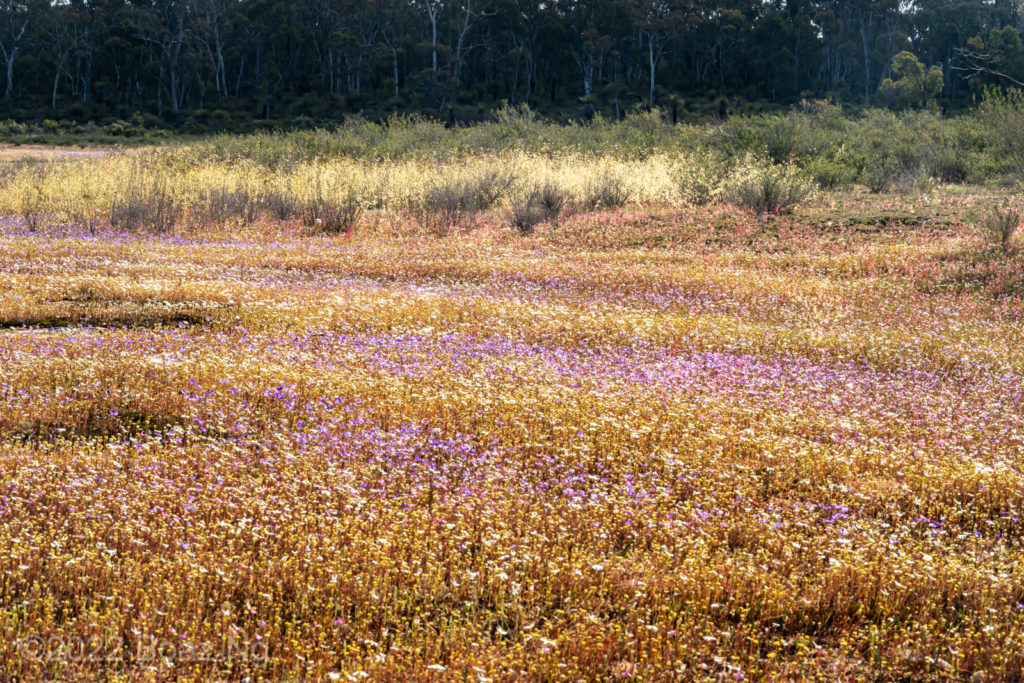 At the end of 2022, I'm glad to say that I've finally satiated my travel bug – for now at least. I'm excited to see what new discoveries the future will bring.