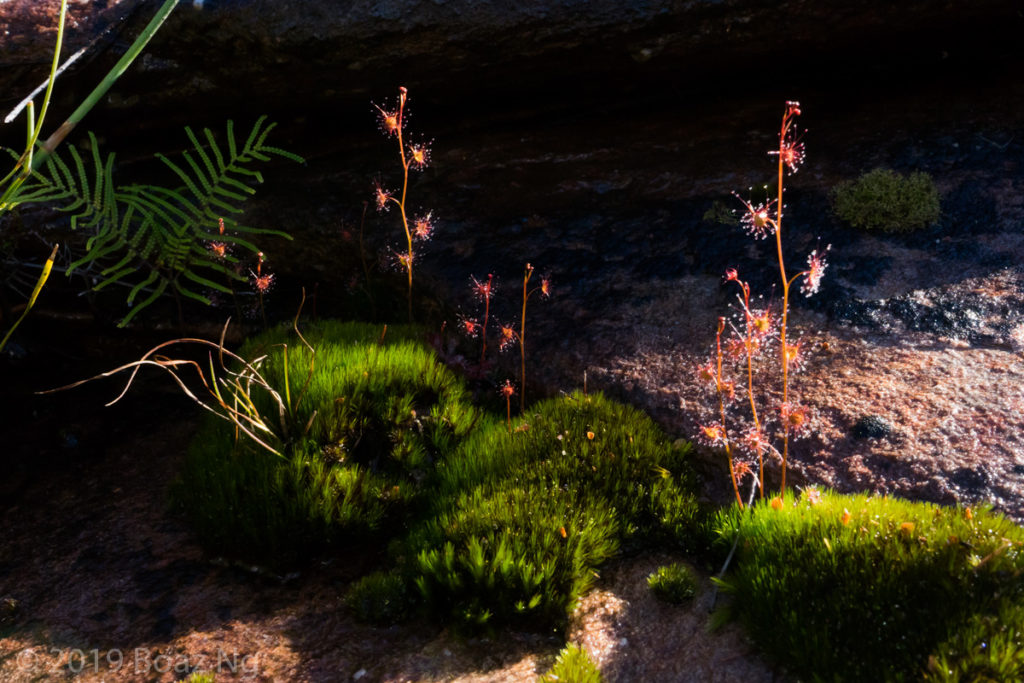 Drosera peltata is a winter growing species commonly found around coastal Sydney. It can usually be found growing on seasonally moist moss beds atop sandstone or in shallow peaty deposits.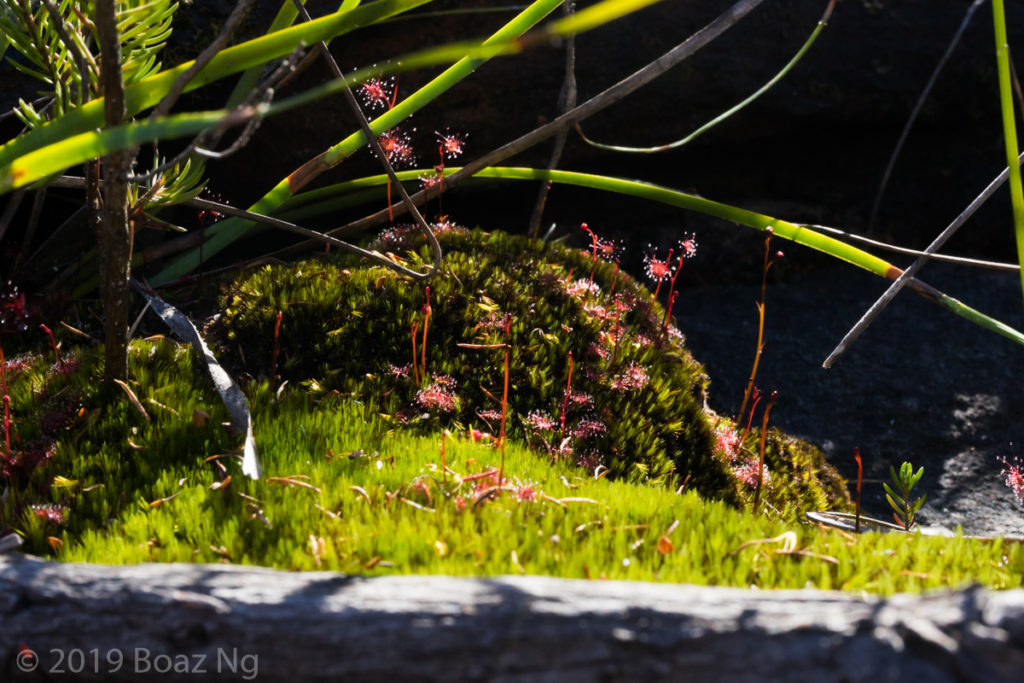 A sparse basal rosette emerges in autumn with the onset of rain. Soon after, the rosette sends up an erect stem with shield shaped leaves. Plants of these species are usually a vivid red or green-orange colour.
The thin red form depicted in this post is referred to by some as Drosera gracilis, although its status as a species is controversial.