Drosera prolifera is a sundew endemic to the Daintree area in Far North Queensland, Australia. The species is one of the four 'sisters' of rainforest-dwelling sundews in the wet tropics. Its scientific name and common name (hen and chicks sundew) refer to its habit of asexual reproduction whereby plantlets are commonly produced in lieu of flowers along a sprawling flowerstem.
Drosera prolifera is uniquely shaped in the genus, with rounded, kidney-shaped laminae at the end of a long, thin petiole. The rosette of leaves is semi-raised and attains a diameter of around 5cm. Small blood-red flowers are produced along a flower stem which grows prostrate against the substrate. This flower stem acts as a runner and regularly produces new plantlets along its length. In this way, plants can quickly reproduce clonally to form dense colonies.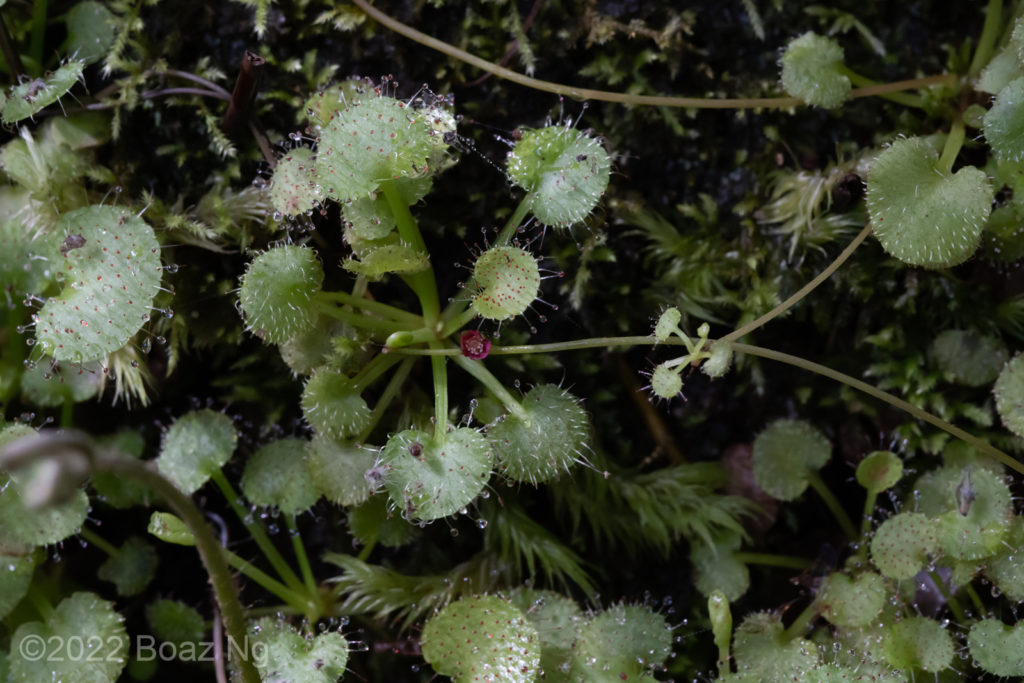 The species is endemic to the Thornton Peak mountain range in the Daintree region of Far North Queensland, where it inhabits cloud-forest and rainforest creeks. I found a small patch of the species alongside a large creek, where it inhabited a sheltered mossy seepage above the flood level. The plants were colonising moss under coral ferns. The niche was in bright shade given its location next to the creek, with the dappled sun reaching the plants at times. The plant is reportedly common in the higher elevation cloud forest but I have not observed this habitat given its extreme inaccessibility.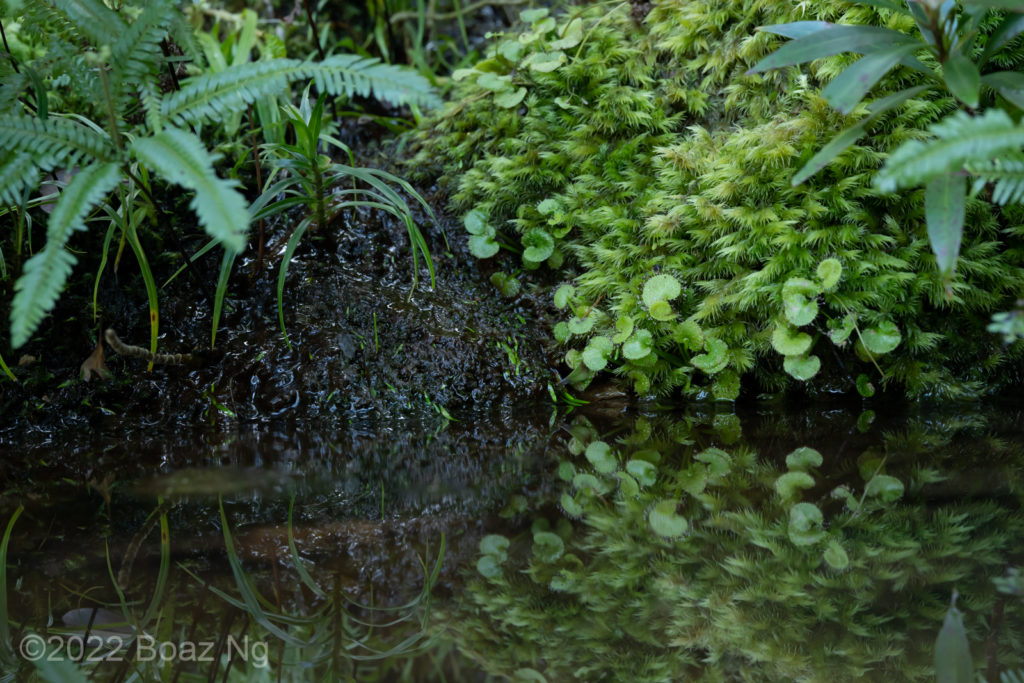 Drosera prolifera is closely related to the other three Queensland sisters – Drosera schizandra, D. adelae and D. buubugujin. It shares an unusual preference for rainforest habitat and similar floral morphology with red petals. It can be distinguished from other Australian sundews by its reniform leaves.