A natural hybrid occurs in Melbourne between Drosera hookeri and D. auriculata. The sepals of the hybrid are slightly hairy, in contrast with those of D. hookeri, which are densely hairy; and D. auriculata, which are glabrous.
The flowers are large and pink, similar in size and colour to those of D. auriculata. This is contrasted to the small white blooms of D. hookeri.
The hybrid grows twice as tall as D. hookeri. The stem is self supporting and branches periodically. Branching is a trait associated with D. hookeri, although it is also commonly observed in D. auriculata in Melbourne.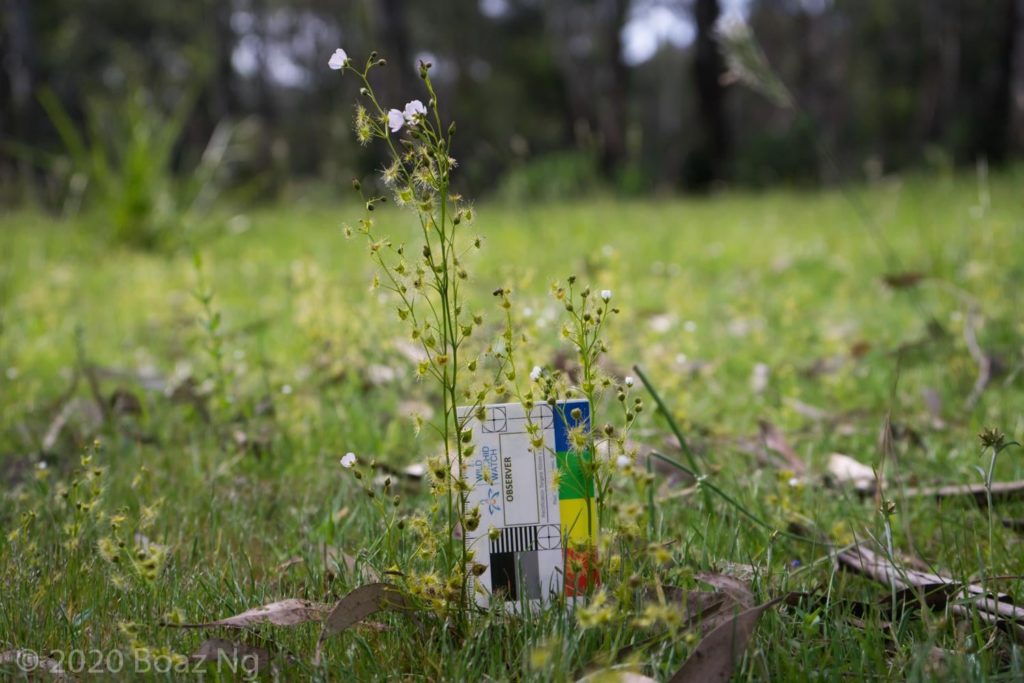 The foliage is olive green in colouration with red bruising. Although at the time of observation, the basal rosette had rotted it appears that the plants had sparse but robust rosette leaves (characteristic of D. hookeri) and some leafless bracts (characteristic of D. auriculata).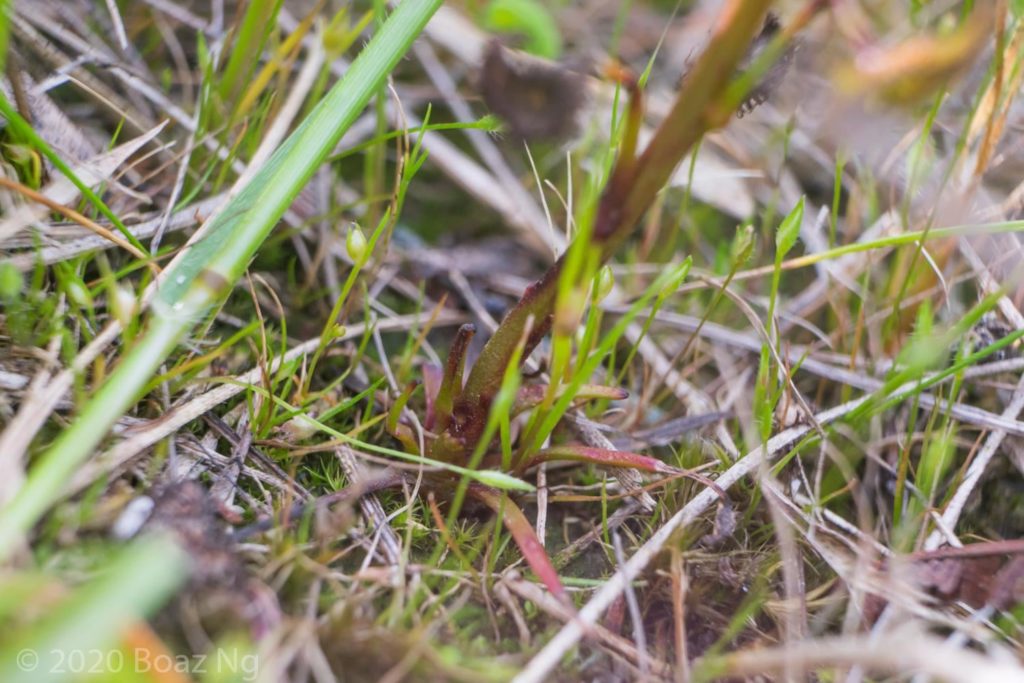 I observed two specimens in the same general vicinity, but spaced around 100 m apart from each other.
I have also found a natural hybrid between Drosera gunniana and D. auriculata.